Boca Raton assisted living is a rapidly growing and evolving lifestyle option that provides housing, personal care, and support services to individuals who need assistance with daily activities but do not require the level of care provided in a nursing home. While assisted living has become an increasingly popular choice, it has its fair share of myths and misconceptions.
Our Sunscape™ Boca Raton team is exploring some of the common myths about assisted living and providing clarity.
Myth 1: Assisted Living is the Same as a Nursing Home
One of the most prevalent myths about assisted living communities is that they are nursing homes. In reality, these two types of communities serve different purposes and cater to individuals with varying care needs.
Assisted living communities are designed for individuals who require assistance with activities of daily living (ADLs), such as bathing, dressing, meal preparation, and medication management, but do not need 24/7 medical supervision. On the other hand, nursing homes or skilled nursing facilities (SNFs) offer skilled nursing care for individuals with more complex medical needs. Assisted living residents maintain a higher level of independence than those in nursing homes.
Myth 2: Assisted Living is the End of Independence
Another common misconception is that moving into an assisted living community signifies the end of one's independence. However, assisted living is designed to help individuals maintain their independence.
Residents in these communities receive assistance with tasks that have become challenging due to age or health issues, allowing them to continue participating in hobbies they enjoy. Assisted living often provides opportunities for socialization, recreational programs, and personal growth, fostering a sense of community and well-being.
Myth 3: Assisted Living is Boring and Isolating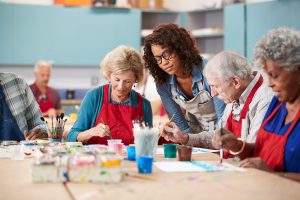 Some people believe that life in an assisted living community is dull and isolating, but these communities offer a wide range of programs and social opportunities to keep residents engaged and connected. Programs can include exercise classes, arts and crafts, educational opportunities, and communal dining experiences. Residents can form new friendships, stay connected with their families, share interests, and maintain an active and fulfilling lifestyle.
Additionally, many communities offer transportation services for residents to go on outings, visit family and friends, or attend events in the community. In this way, residents can maintain their existing connections and engage in socialization opportunities outside of the assisted living community.
Myth 4: Assisted Living Communities Are All the Same
Not all assisted living communities are created equally. In fact, these communities vary widely in terms of size, location, services, and amenities.
When considering assisted living for yourself or someone you love, it is crucial to research and visit multiple communities to find the one that best aligns with your needs and desires. Some focus on specific care specialties, while others emphasize luxury amenities or a particular lifestyle.
Our Boca Raton assisted living community differs from the rest due to our wellness philosophy that empowers individuals to live their best lives by focusing on physical, social, intellectual, and spiritual well-being.
Myth 5: Assisted Living is the End of an Active Lifestyle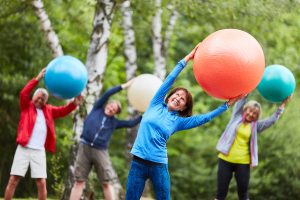 Some individuals fear that moving into an assisted living community means the end of an active and engaging lifestyle. However, this could not be further from the truth. Assisted living communities are designed to promote active living and overall well-being, like Sunscape Boca Raton.
Residents have access to a variety of programs that encourage physical fitness, intellectual stimulation, and social interaction. This can include exercise classes, educational workshops, cultural events, and outings to local attractions. Assisted living can provide opportunities for residents to explore new interests and hobbies while maintaining their health and well-being.
---
Understanding the realities of assisted living is essential to making informed decisions about care options for yourself or a family member. By dispelling common misconceptions and myths about assisted living, you can better appreciate the benefits and opportunities that this lifestyle option has to offer. These communities can provide a supportive and engaging lifestyle where residents maintain their independence, receive the care they need, and enjoy life enrichment programs.
We invite you to learn more about our Boca Raton assisted living community by scheduling your personalized tour!