In healthcare and wellness, activities of daily living (ADLs) are vital in assessing an individual's abilities and overall well-being. ADLs encompass a range of essential self-care tasks that must be performed to maintain independence, health, and safety. These tasks serve as indicators of a person's physical, cognitive, and emotional functioning, providing valuable insights for healthcare professionals, caregivers, and family members.
Many of us don't give much thought to ADLs or the ability to complete them. However, they gain significance when evaluating the well-being of older adults, individuals with disabilities, and those recovering from injuries or illnesses. The concept of ADLs was initially introduced by Sidney Katz and his colleagues in the 1950s as a framework to assess an individual's ability to carry out basic self-care tasks. Over the years, ADLs have evolved to encompass a broader spectrum of tasks, and they are widely used in healthcare settings, such as hospitals, rehabilitation centers, and senior living communities like our assisted living community in Boca Raton, Florida.
There are two main categories of activities of daily living: basic ADLs (ADLs) and Instrumental ADLs (IADLs). Each category comprises activities that collectively paint a comprehensive picture of an individual's functional status and capacity for independent living.
Our team at Sunscape™ Boca Raton is exploring these two categories to help you better understand how activities of daily living influence a person's independence.
Basic Activities of Daily Living
Basic ADLs, according to Oxford Academic, "include the fundamental skills typically needed to manage basic physical needs." These activities are often the building blocks of an individual's functional independence and include: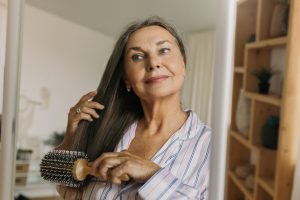 Personal Hygiene: This includes tasks like bathing, grooming, oral care, and maintaining cleanliness. These activities are essential not only for physical health but also for mental and emotional well-being.
Dressing: The ability to select appropriate clothing, put them on, and manage fasteners such as buttons, zippers, and shoelaces is integral to maintaining personal dignity and self-expression.
Eating: Preparing meals, feeding oneself, and maintaining proper nutrition are crucial aspects of maintaining physical strength and overall health.
Mobility and Transferring: Moving from one place to another, whether getting out of bed, walking, or using assistive devices like wheelchairs or walkers, is essential for maintaining independence and preventing physical deconditioning.
Toileting and Continence: The ability to use the toilet, manage personal hygiene related to toileting, and maintain continence are important factors in preserving physical comfort and emotional well-being.
Instrumental Activities of Daily Living
Instrumental ADLs represent a higher level of functional independence and involve tasks essential for living independently within a community. These activities are more complex and require cognitive skills in addition to physical abilities.
While these tasks do not necessarily need to be performed every day, they are still essential for maintaining overall independence. They include:
Cooking and Meal Preparation: Planning, shopping for groceries, cooking meals, and cleaning up afterward are vital skills for maintaining proper nutrition and overall health.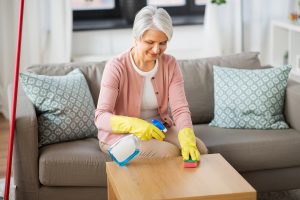 Housekeeping: Keeping a clean and organized living environment, including tasks like cleaning, laundry, and managing household finances, ensures a safe and comfortable living space.
Medication Management: Properly managing medications, including adhering to prescribed dosages and schedules, is essential for individuals with chronic illnesses or multiple prescriptions.
Transportation: Being able to use public transportation or drive oneself allows for access to medical appointments, social engagements, and essential services.
Managing Finances: Handling financial responsibilities such as budgeting, paying bills, and managing bank accounts ensures stability and autonomy.
Communication: The ability to use phones, computers, and other forms of communication enables individuals to stay connected with family, friends, and healthcare providers.
Using ADLs to Determine Level of Independence
Healthcare professionals and providers widely use ADL assessment tools and scales to evaluate an individual's functional status, develop care plans, and make informed decisions about necessary interventions or support services. These assessments consider an individual's ability to perform specific ADLs independently, with assistance, or not at all. The results help determine the level of care required, potential interventions, and whether additional support, such as our Boca Raton assisted living community, would be beneficial.
Moreover, ADLs are not static; they can change over time due to aging, illness, injury, or other factors. Regular evaluation of an individual's ADL performance can help identify changes in functional abilities, enabling timely adjustments to care plans and interventions. Furthermore, ADL assessments can empower individuals, allowing them to actively participate in decisions about their care and maintain a sense of control and autonomy.
---
Activities of daily living are fundamental components of human life that encompass a range of self-care activities necessary for maintaining independence and overall well-being. Assessing an individual's ability to perform ADLs provides critical insights for healthcare professionals, caregivers, and family members, enabling the development of tailored care plans and interventions.
Regular evaluation of ADLs allows for proactive adjustments to support services and interventions, contributing to enhanced independence for individuals across various stages of life and health.
If you would like to learn more about how we use ADLs to create customized care plans within our assisted living community in Boca Raton, Florida, we invite you to contact our community to schedule a tour of Sunscape Boca Raton.