Moving from assisted living to memory care is a significant decision that can arise when individuals with cognitive impairments, such as Alzheimer's disease or another form of dementia, require a higher level of specialized care and support. Boca Raton, a beautiful city in Florida known for its retirement communities and amenities, offers various senior living options, including assisted living and memory care services.
However, determining when it is time for a family member to transition from assisted living to memory care is personal. It requires careful consideration of your family member's unique needs, safety, and overall well-being. Our team at Sunscape™ Boca Raton is exploring some key factors to help guide your decision-making process.
Cognitive Decline
One crucial factor to consider when debating this transition is the level of cognitive decline your family member is experiencing and the impact it has on their daily functioning. As dementia progresses, individuals may experience increased memory loss, confusion, difficulty with decision-making, wandering, and other behavioral changes.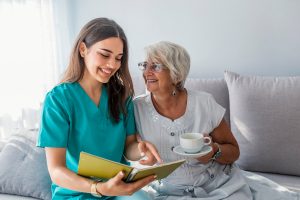 Boca Raton assisted living communities provide support with activities of daily living, such as medication management, health monitoring, and wellness checks, but if a person's cognitive decline reaches a point where they require more specialized care, memory care becomes a more appropriate choice.
Memory care communities in Boca Raton are specifically designed to cater to the unique needs of individuals with cognitive impairments, offering a structured and secure environment with trained team members who specialize in dementia care.
Safety and Security
Safety is another critical aspect to consider when determining the need for a move to memory care in Boca Raton. As dementia progresses, individuals may become more prone to accidents, such as falls, wandering and leaving the community, or having trouble managing their personal hygiene and nutrition.
Memory care communities provide a secure and supervised environment, reducing the risk of accidents and ensuring the safety of residents. These communities often have features like secure entry and exit systems, alarm systems, and trained team members who understand how to handle wandering behaviors. The physical layout of memory care communities is also designed to minimize confusion and disorientation, with clear signage and familiar cues to help residents better navigate their surroundings.
Social Engagement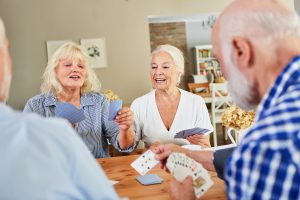 Social engagement is also an important factor to consider. While Boca Raton assisted living communities provide opportunities for socialization and engagement, memory care offers specialized programs tailored to the needs and abilities of individuals with cognitive impairments.
These programs focus on cognitive stimulation, reminiscence therapy, and sensory-based interventions, all of which can encourage connection, spark joy, and promote overall well-being. Additionally, memory care communities often have a higher team member-to-resident ratio, meaning each individual receives the attention and support they need to thrive.
For example, at Sunscape Boca Raton, our signature programs help minimize cognitive decline so residents can thrive with a variety of entertainment, social, educational, and spiritual opportunities.
Your Family Member's Opinion
The transition from a Boca Raton assisted living community to member care will directly impact your family member, so take their thoughts and opinions into consideration. While cognitive decline may limit their ability to participate fully, it is still important to consider their preferences and involve them as much as possible.
Transitioning from assisted living into memory care can be a challenging and emotional experience, and the well-being of your family member should be taken into account every step of the way.
---
The decision to transition a family member from assisted living to memory care is complex and requires the careful evaluation of various factors. It is important to remember that the right time to make this transition is different for everyone. Still, the factors we listed and discussed are indicators that your family member could benefit from a higher level of specialized memory support.
We invite you to schedule a personalized tour of Sunscape Boca Raton to experience it for yourself and learn more about our luxurious assisted living and memory care community in Boca Raton, Florida, and signature programs.