Bringing joy and meaning to every day.
At Sunscape™ Boca Raton, we want every person with a memory impairment like dementia or Alzheimer's disease to live their most rewarding life. The Valeo™ program at our memory care community is designed to do that, by engaging every aspect of a person's well-being. To help that happen, we immerse ourselves in the past lives of each person and work closely with family and friends. By having a complete picture of the resident, we can offer the most complete care.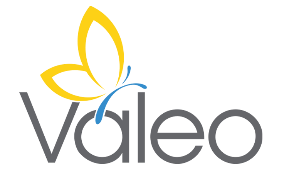 Valeo (va-LAY-oh)
Derived from the Latin word meaning "to thrive," Valeo includes memory care-specific programs for residents with impairments like Alzheimer's, as well as a holistic wellness philosophy. Every Valeo program is personalized for the individual, based on their unique abilities. Valeo's wellness philosophy engages residents and encourages them to improve their well-being through four pillar focus areas:
Physical: use nutritious food, exercise and active pursuits to improve physical wellness
Social: fuel existing relationships and create new ones with both people and pets in the community
Intellectual: stimulate the brain with creative activities that engage the mind, helping residents recapture memories and preserve cognition
Spiritual: connect with one's personal beliefs and honor their traditions
The goal of the Valeo philosophy is to provide daily stimulation and give every resident unique opportunities for one-on-one engagement. In doing so, we help people build relationships and pursue their interests in an empowering environment.
Custom Programs and Support
At Sunscape Boca Raton, we honor individual preferences and legacy by customizing all memory care programming. We start with a wellness review of each resident's abilities and a discussion about their passions. Then we create a personalized approach of support that creates moments that are meaningful to them every day.
Our Valeo Signature Programs are all based on an individualized plan. Each program at our Boca Raton memory care community is built on a foundation of holistic well-being and health, and backed by scientific research.
The following services are all-inclusive in Valeo memory care:
Anytime dining featuring a variety of chef-prepared entrées in multiple venues
Daily wellness checks
Medical management
Assistance with actions of daily living
24-hour team coverage
State-of-the-art Alis electronic health system (EHR)
Coordination of ancillary and medical services by a Wellness Director
Accushield visitor and vendor management system for added security and peace of mind
Caremerge for family and community engagement, interaction feedback and programming
Emergency response system
Scheduled transportation
Entertainment, social events and educational and spiritual programs
Personalized fitness and wellness programs
Housekeeping, laundry and linen services
Maintenance and repairs
Utilities included, except phone
Floreo Club
The Floreo Club (Latin for "to flourish") is designed specifically to minimize symptoms and delay the progression of memory loss. The programs, exercises and structure that the Floreo Club offers benefits those that want to stave off dementia and remain as independent as possible for as long as possible. And, like everything we do, Floreo reflects — and respects — the story of each person's life.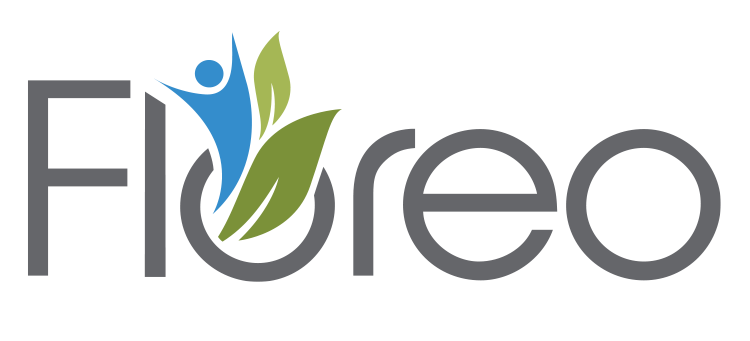 FAQs about Memory Care in Boca Raton, FL
What is a memory care facility?
Memory care provides a safe and structured environment for those diagnosed with Alzheimer's disease and other forms of dementia. Memory care communities and homes in the Boca Raton, FL, area have staff members with specialized knowledge and training to help residents live with the challenges associated with memory loss.
Memory care communities typically provide more support than assisted living communities, and staff members evaluate each resident to determine which level of assistance each individual needs. The atmosphere of these communities is comfortable and enriching, offering activities that focus on strengthening the mind and body. In addition, a memory care community provides services that include 24-hour health monitoring, 24-hour security and daily living assistance.
What are the signs it's time for memory care?
The signs that it's time to transition to memory care are different for each family. Dementia is a cognitive impairment that is difficult to predict, with symptoms that don't follow a set timeline. However, here are three moments that may show your family that memory care may be the right next step:
A family member has received a medical diagnosis of dementia. Moving into a memory care community can be an easier transition when done earlier, rather than when symptoms worsen.
The family is stressed and overwhelmed by caregiving. Caring for a person with dementia is a more than a full-time job, and not all families are equipped to be on call around the clock.
Family members are worried. If you notice a decline in your parent or relative's mental and physical health, beyond normal age-related issues, of if you worry about their safety, it may be a good idea to look into memory care.
Does Medicare cover memory care facilities?
Unfortunately, Medicare doesn't usually cover memory care and assisted living community costs. Medicare will cover any medical treatments and therapies that the person receives while staying at a memory care community. Still, the insurance coverage does not extend to the actual costs of living in the memory care community.
A Network to Support Goals
The team members who work at Sunscape Boca Raton come to us because they want to empower people to live stronger, fuller lives. Every person on the team is part of the support network. But our goal isn't just to support residents — we want to understand who they are, where they came from and what their goals are for the future. Team members are encouraged to start conversations, learn about residents' interests and share experiences with them. We also empower every resident to take time for themselves, connecting and discovering shared interests one day, then taking some quiet time for relaxation and privacy the next. We support their needs and how they want to interact each day.
Team Member Training
Everyone in the Sunscape community — from wellness team members to leadership to dining team members — is trained to support individuals with memory impairments. Team members are trained to go above and beyond to meet the needs and provide an exceptional experience — and they always have the permission and time they need to slow down and connect.
Family
Families are often one of the core pillars of success for those with a memory impairment. Our memory care community is open to family and friends who want to visit, engage with residents and reconnect with memories.
Virtual Dementia Tours
Family and friends often struggle to understand the daily challenges of those living with dementia. Experiencing dementia for yourself can help you better understand and empathize, improving communication and relationships. The Virtual Dementia Tour puts you face-to-face with situations that individuals with memory impairments deal with on a daily basis. This sensory simulation is designed to increase your understanding of the disease and its effects.
If you're interested in taking a Virtual Dementia Tour, or if you want to hear more about how memory care residents here are thriving, contact us today.