We're here to help you shine.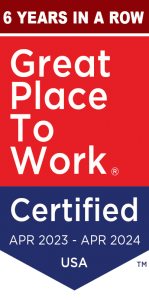 Superior service, trust, respect, compassion and resident engagement are at the heart of what we do at Sunscape™ Boca Raton. Our extensively trained and experienced team is led by AgeWell Solvere Living, a leader in operating successful senior living communities across the country. To learn more about AgeWell Solvere Living and its operations team, visit the AgeWell Solvere Living website.
At Sunscape Boca Raton, we bring you exceptional service every day, with skilled team members who respect, anticipate and honor your wants and needs. The community's memory care team has the expertise to ensure your family member enjoys a life that is safe, secure and purposeful. The assisted living team is ready to provide services around-the-clock. And since healthy, nutritious eating is a must at every stage of life, our chef will work with the nutritionist and dietician to prepare delicious, healthful meals, including those that cater to dietary restrictions and preferences.
---
Guided by integrity, transparency and loyalty, your highly credentialed leadership team includes:
Saber Dhif, General Manager
Lori Rolat, Director of Community Relations
Learn how to join our team today.