Promoting comfort, engagement and joy.
Everyone has the right to a joyful, fulfilling life, regardless of their physical or mental challenges — and that includes people with memory impairments such as dementia. The belief in joy is essential in the Valeo™ approach — and so is the promotion of a full and meaningful life.
At the Sunscape™ Boca Raton assisted living community, our signature memory care programs are built on that foundation. Our approach incorporates holistic wellness and therapeutic benefits that are backed by the latest scientific research, with a goal to improve the well-being of all residents. Programs are designed to help individuals with memory impairments such as dementia and Alzheimer's bring joy to their lives. Every program is customized to each person's strengths and individual interests.
Our Valeo Signature Programs can include:
Create & Compose
Art and music have long been known for their therapeutic benefits. Recent neurological research shows those benefits may be enhanced for older individuals who have memory impairments such as Alzheimer's disease and dementia. For example, studies link art and music-based activities with improved cognitive function, as they help the brain compensate for the effects of aging and memory loss. Art and music are also recognized as ways for people to relax, find comfort and relieve stress.
Create & Compose encourages residents to take part in activities like playing music and painting. Program leaders can guide residents through activities or give them the freedom to express themselves as they see fit.
Legacy Kit
Legacy Kit helps the resident and his or her family build a physical representation of the most important events and interests in their life. The resident and their friends and family can collect items that have historical significance to them, like photographs, mementos from your experiences and objects that reflect interests. As objects are collected, new opportunities arise to share stories.
Travel Times
Individuals living with dementia can often find pleasure and engagement through new experiences with positive places and activities. Travel Times facilitates that by giving residents the opportunity to travel to new or familiar places. Each opportunity helps residents disconnect from their daily challenges and focus on the joy in their lives.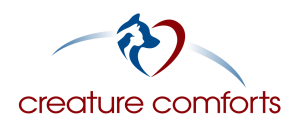 Creature Comforts
Science has shown that interacting with and touching pets can lower stress levels and promote joy. There's also evidence that bonding with pets can lower rates of heart disease, anxiety and depression. Creature Comforts brings gentle animals such as dogs and birds into our memory care community to meet with residents. During Creature Comforts events, residents can interact with animals in a safe, supportive environment. Residents are also encouraged to share stories of the animals that impacted their lives. As they share and bond with the animals, we see a greater sense of community among peers and higher levels of engagement.
VITA!
Routines can help people of all ages, but the nature of memory impairments makes them even more important to those with dementia. To someone with a memory impairment, a routine can provide comfort, purpose and structure.
VITA! builds on that comfort and structure to enhance the physical and cognitive benefits of routines. Our wellness staff uses VITA! to incorporate mental stimulation like brain teasers, and physical activity like exercise, into a residents' daily routines. Every addition is designed to be fun and engaging. We find that residents who regularly participate in VITA! experience a greater sense of calm throughout their day and are often more focused on positive self-care.
Contact us to learn how Sunscape's memory care community is like no other community in the Boca Raton area.