(Boca Raton, FL) Last week, Florida based senior living management company AgeWell Solvere Living and Protea Capital Partners, a real estate investment company that develops and owns senior living communities, celebrated the grand opening of their new state-of-the-art senior living community, Sunscape™ Boca Raton. This is the second Sunscape™ assisted living and memory care community opening, the first being its sister location, Sunscape™ Daytona Beach, which opened in March of 2022. Future residents and prospects enjoyed cocktails, hors d'oeuvres, a ribbon cutting ceremony and live entertainment while having the opportunity to meet the team of seasoned healthcare experts. Dignitaries attended, including Palm Beach County Commissioner Marci Woodward, AgeWell Solvere Living Co-CEO Kristin Kutac Ward and Boca Chamber of Commerce's CEO, Troy McMillan.
Download Sunscape Boca Raton grand opening celebration images here. Schedule a tour today by calling (561) 867-7310.
Contact: Rob Sorak, Marketing Specialist, p. (773) 895-4161 – rsorak@awsliving.com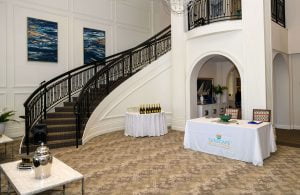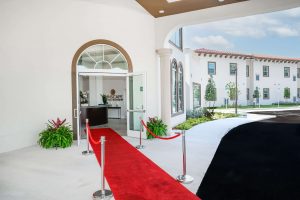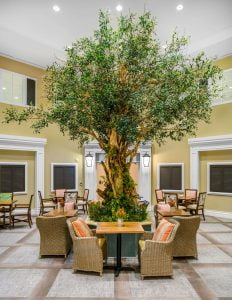 About AgeWell Solvere Living
A Florida-based operating company currently managing senior communities in eight states and focused on delivering exceptional service to owners, residents, families, and team members alike. Our name, AgeWell Solvere Living, combines our successful aging philosophy to "age well" with the Latin solvere, which means "to solve", and embodies our mission to create value-driven solutions. Our vision is to inspire people to realize their full potential – from the residents who live in the communities we manage to the team members who bring their talents to these communities, we strive to support everyone in adding meaningful and inspiring new chapters to their lives.
As we look ahead, our next years and beyond will be driven by our core values of loyalty, integrity, transparency and the fuel for it all, entrepreneurship. These values power our search for solutions, from the next big idea or the small innovation that can have a significant impact on the lives of the people we serve.
For more information on the company, please visit awsliving.com.
About Protea Capital Partners
Founded in 2014, Protea Capital Partners, LLC is a real estate investment company that develops and owns senior living facilities. Principals Greg Spiro and Hans Van Der Laan spent more than 30 years developing and acquiring properties across the real estate spectrum and have turned their focus toward helping aging individuals get more out of life. The company believes that senior living should focus on the physical, psychological, social and intellectual needs of residents and that success should be measured not only by wellness but by happiness. Protea owns senior living communities in California and Florida.
For more information on the company, visit proteacapital.com.