Affectionately known as the Sunshine State, Florida offers many opportunities for individuals of all ages to enjoy the summer months. With its pleasant climate, stunning beaches, and diverse landscapes, the state of Florida provides a multitude of engaging undertakings!
Whether you're a nature lover, a history enthusiast, or simply seeking relaxation, Florida's vibrant summer scene has something for everyone. As a luxury senior living community in Florida, our team at Sunscape™ Boca Raton is an expert on the best ways to spend beautiful summer days.
From cultural explorations to outdoor adventures, we are sharing a range of summer activities for seniors catering to various interests.
Coastal Escapades
Florida boasts some of the most breathtaking coastlines in the country, offering individuals a plethora of beach-related activities. From sunbathing and strolling along the sandy shores to swimming and gentle water aerobics, the beaches of Florida are an ideal place for individuals to unwind. You can also explore coastal boardwalks, watch stunning sunsets, or enjoy a picnic with friends and family.
If you are seeking a bit more adventure, water sports like paddle boarding, kayaking, or even surfing can provide an exciting experience. You can also join a beachfront yoga or tai chi class to improve your physical and mental well-being while enjoying the breathtaking ocean views.
Two of our favorite beaches near our luxury senior living community include South Beach Park and Red Reef Park.
Nature Retreats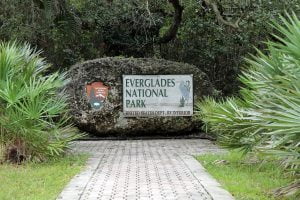 For nature enthusiasts, individuals can embark on nature walks and hikes in state parks or explore the unique ecosystems of the Everglades National Park. Birdwatching is a popular pastime in Florida, with numerous sanctuaries and reserves welcoming visitors to observe a wide array of avian species.
You can also take guided boat tours to explore the rivers, lakes, and springs that dot the state, immersing yourself in the tranquility of nature.
In addition, spending time in nature can offer benefits, such as improved mood, reduced feelings of stress, enhanced physical health and activity, and boosted confidence and self-esteem. However, individuals should choose walks, hikes, and experiences appropriate for their fitness levels and bring essentials, such as water, sunscreen, and insect repellent for a safe and enjoyable outdoor adventure.
Cultural Experiences
Florida's rich cultural heritage offers individuals a chance to delve into history and the arts. Museums, art galleries, and historical sites provide engaging experiences for those interested in learning about Florida's past.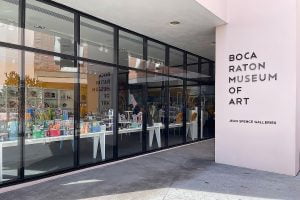 From the iconic Kennedy Space Center to the Boca Raton Museum of Art, there are endless opportunities to explore and expand your knowledge. Local festivals, music concerts, and theater performances showcase the vibrant cultural scene of the state, offering entertainment and engagement for all.
Golfing Excursions
With benefits like enhanced coordination, improved physical fitness, and increased socialization opportunities, the game of golf is definitely one of the best summer activities for seniors.
Attracting golfers from around the world, the state of Florida is full of beautiful, well-maintained golf courses, allowing individuals to stay active while enjoying the outdoors. Take advantage of the warm summer weather and improve your swing or enjoy a round of golf with friends!
Enjoy Every Season at Sunscape Boca Raton
Everyday life in our luxury senior living community brings an opportunity to learn something new, meet new friends, and discover a new part of yourself. Our approach to wellness nurtures every side of you, and our services and amenities help keep residents engaged, inspired, and active. Because they don't have to worry about chores and home maintenance, they have more time to enjoy the things in life that matter most to them. Spend your days any way you choose — relaxing, socializing, or venturing out.
Some of what we have to offer include:
Valencia Pool & Terrace
Brightview Art Studio
Starview Theater
Derbyshire Game Room
Driftwood Event Center
Seagrape Library
SeaFit Fitness Center
Sea Breeze Salon & Spa
Beautifully landscaped Palm Courtyard with walking paths
---
Florida offers a myriad of engaging ways to spend the summer months. From the tranquility of the beaches to the richness of cultural experiences, there is no shortage of options that cater to diverse interests and abilities.
Whether you prefer to explore, stay active, or unwind, Florida's sunny climate and vibrant atmosphere provide the perfect setting for a fulfilling summer. Embrace the Sunshine State and create lasting memories in the land of endless possibilities.
We invite you to schedule a tour of Sunscape Boca Raton to learn more about our luxury senior living community and embrace Florida living.